Sales Pipeline
Too many companies manage their sales team/opportunities from an island. Clypboard sales tools, wrapped in the Sales Pipeline view provides an efficient sales process that empowers the sales person.
The Sales Pipeline is a tool used by a dedicated sales person or sales manager to track/manage their:
Leads
Prospects
Proposals
Completed Sales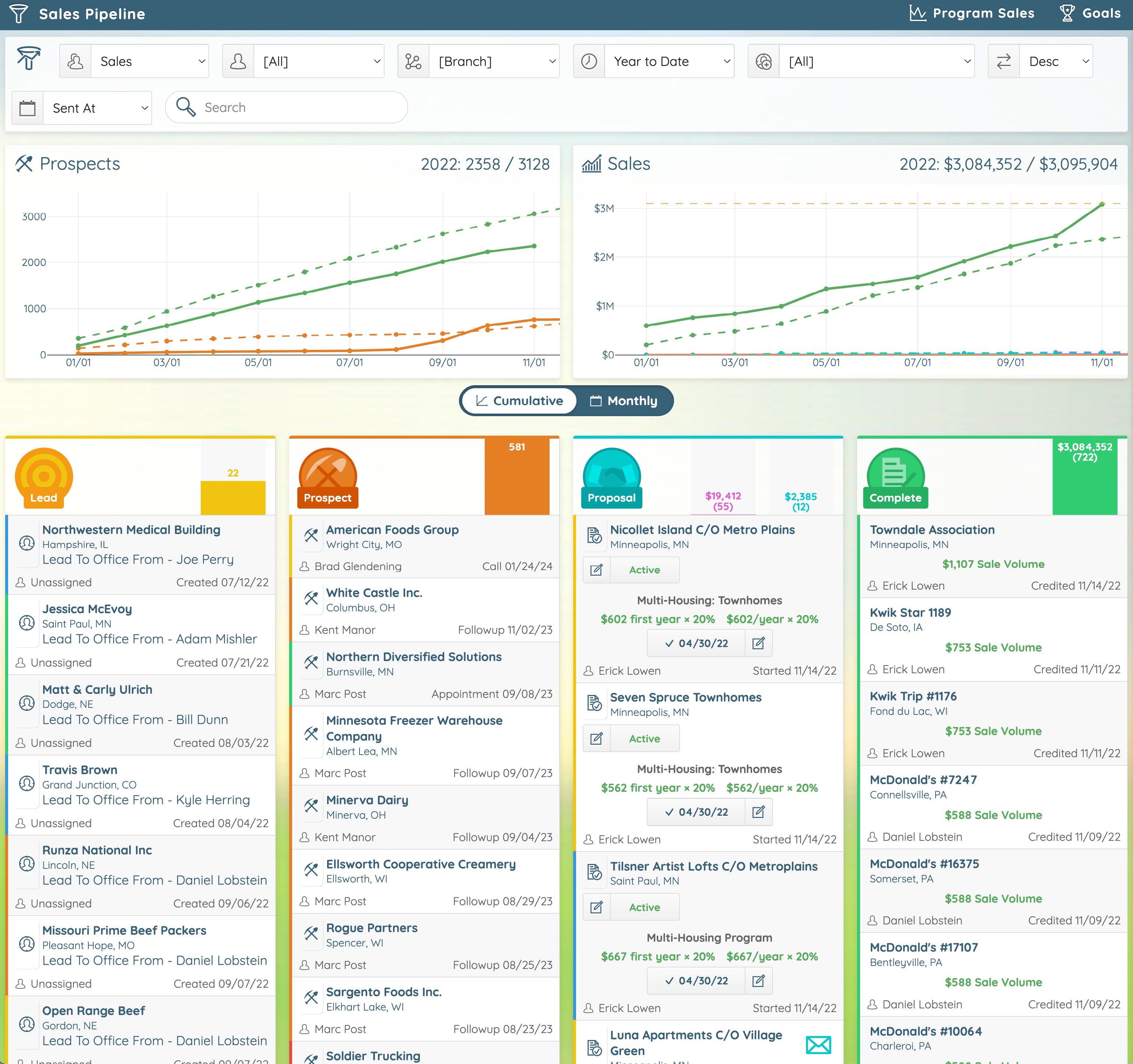 Leads
Every CRM has different vernacular.
Leads are an initial point of contact that is ready to be distributed for prospecting or proposing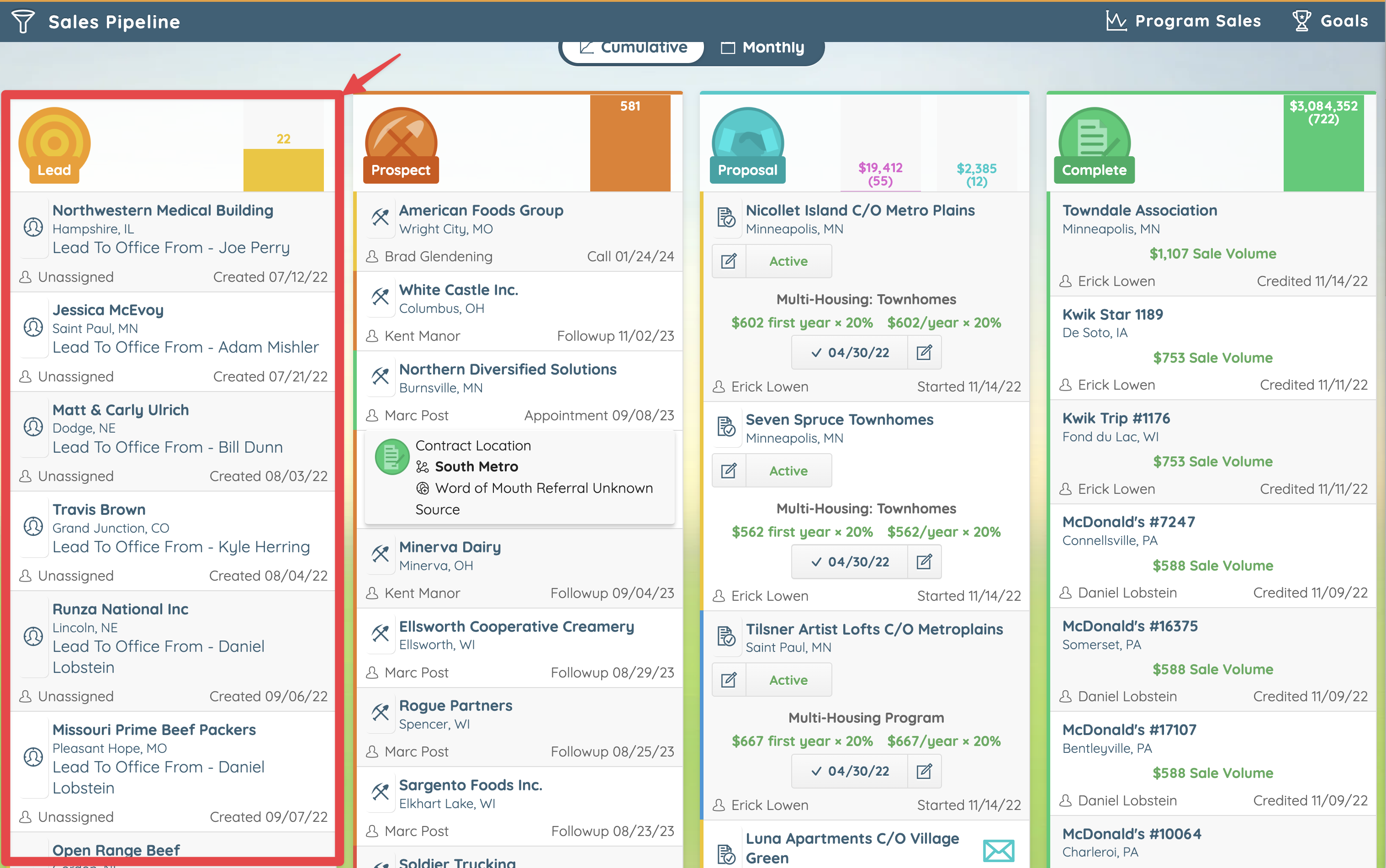 Leads can be:
location-less

created by technician (to be completed by office/sales admin)
created by CSR (to be completed by sales admin)
initiated through website form
generated by 3rd party mailing/script
The process of completing a Lead (removing it from the pipeline) is to create and assign a prospect: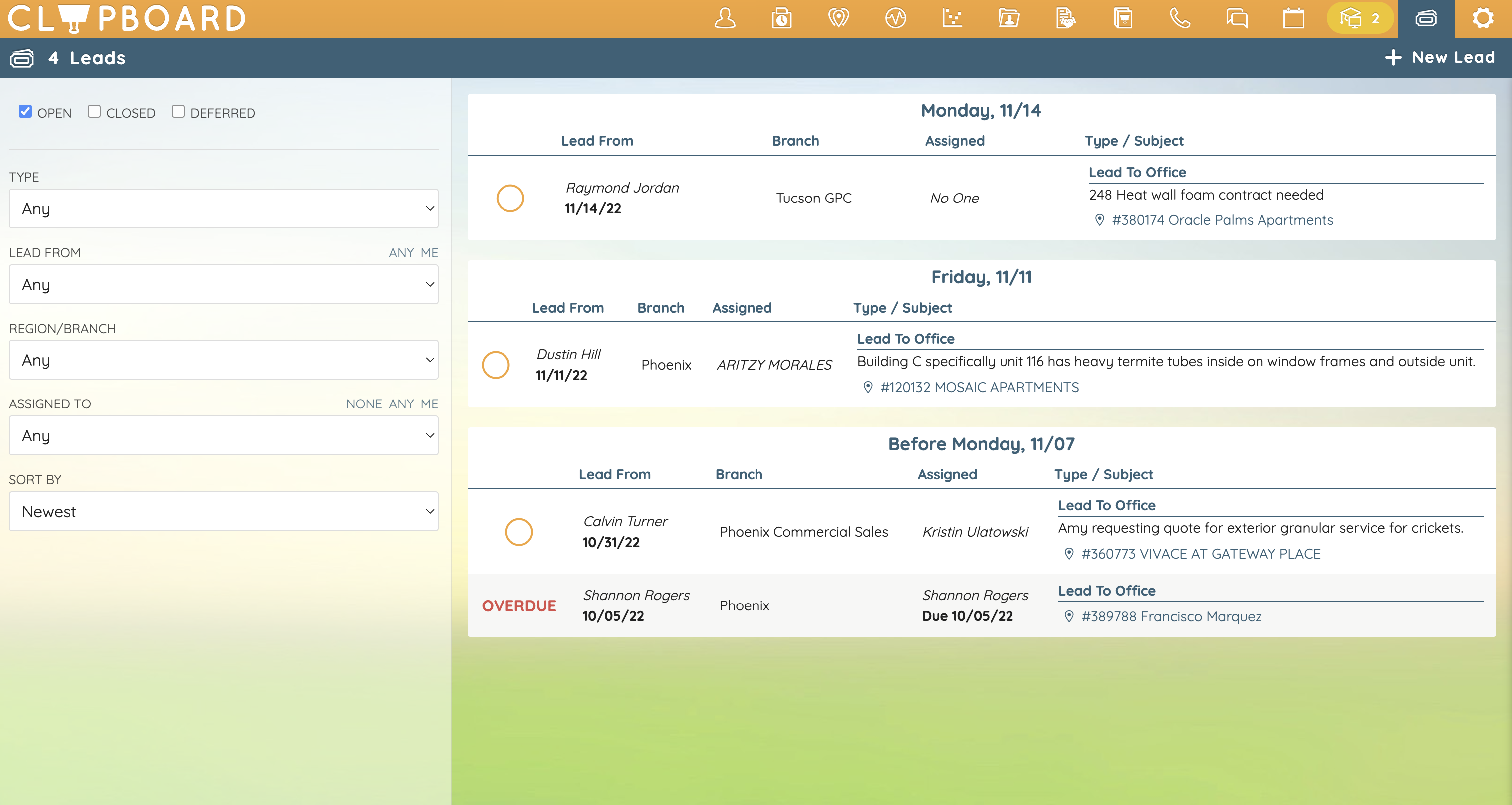 Prospect required to close out a lead:
Quick additional notes on leads. The Lead Source allows us to additionally track marketing spend through the Lead Visualization page: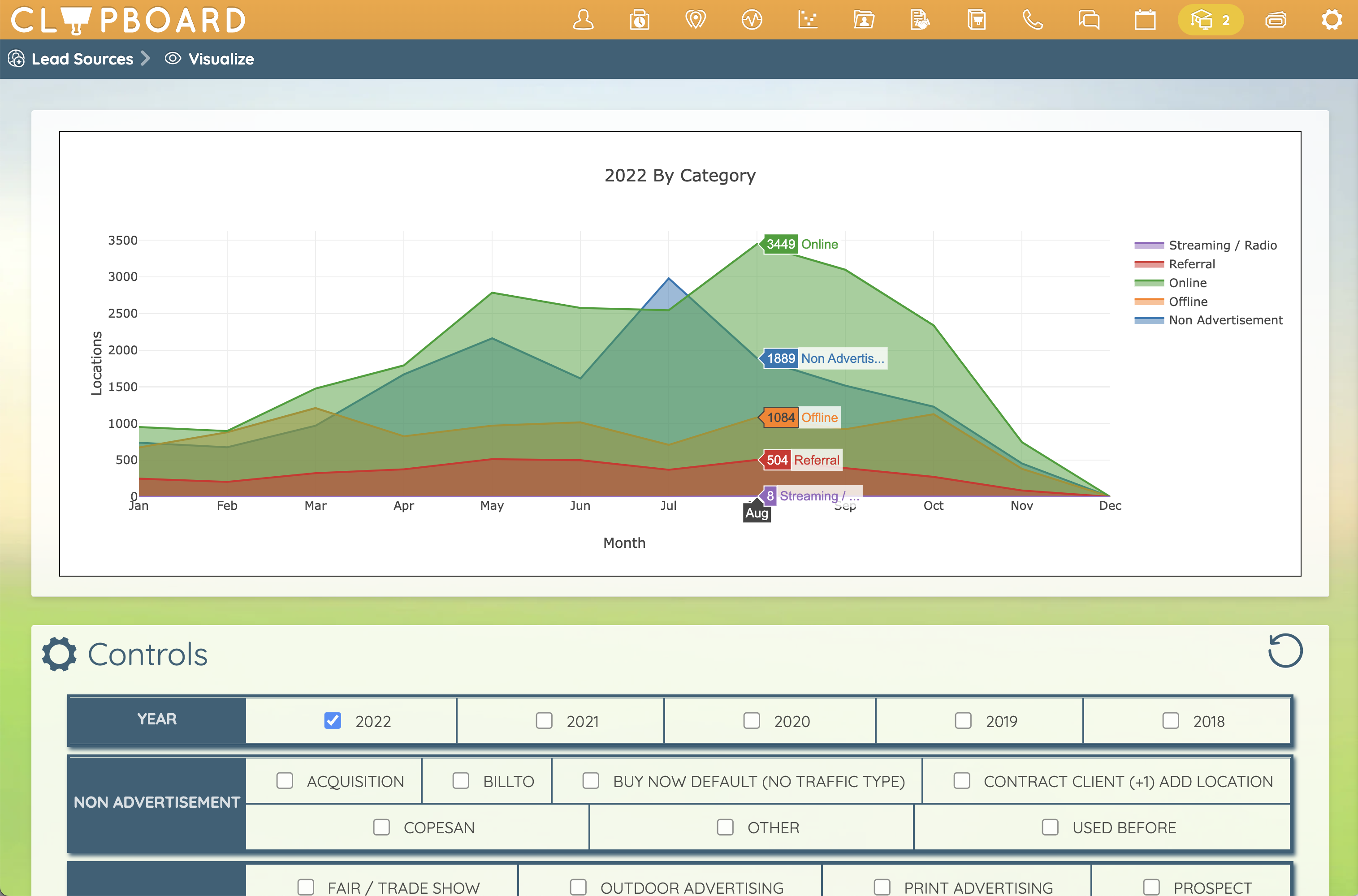 And the Leads Report page: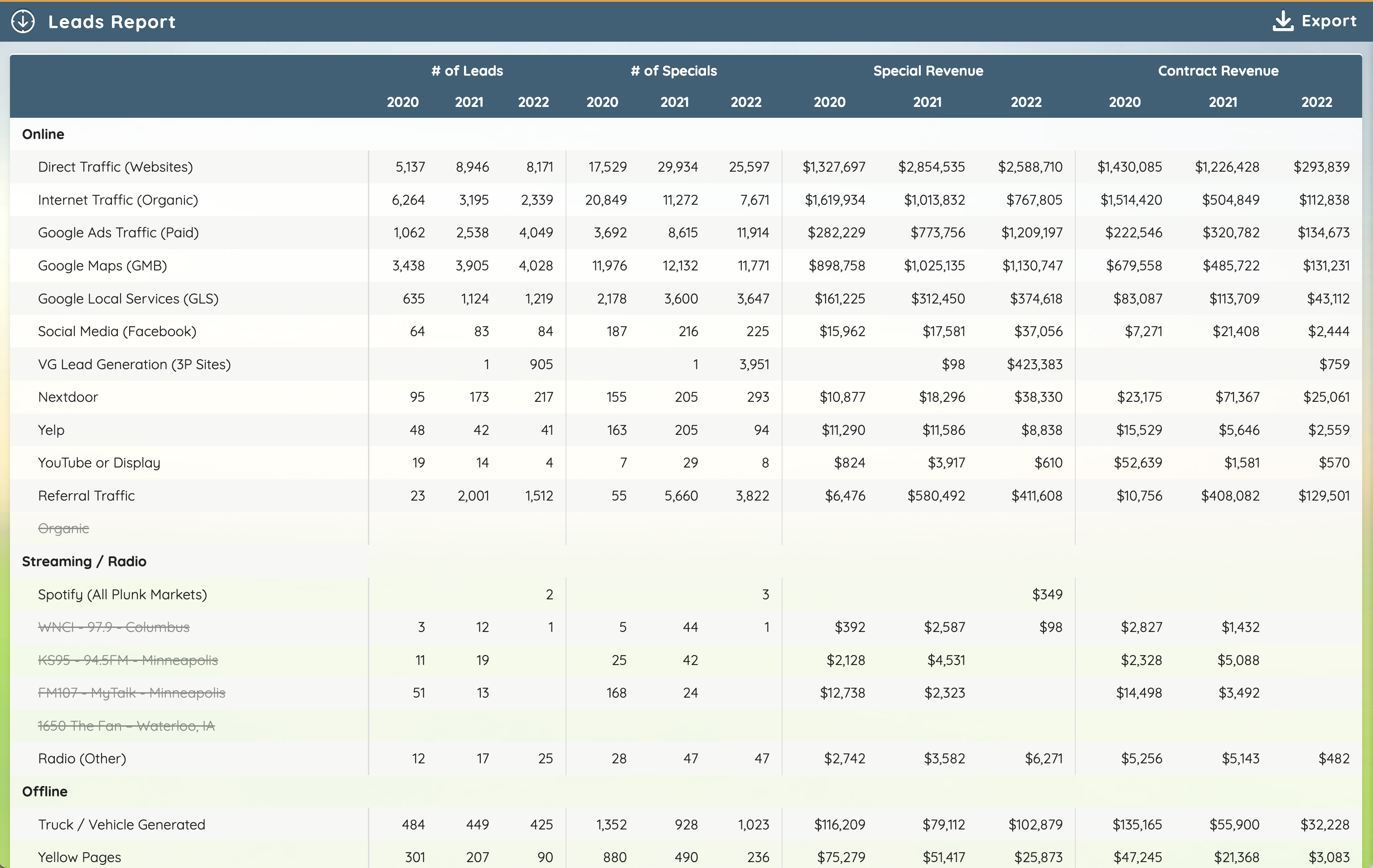 Prospects
Prospects are created when the active sales process has begun: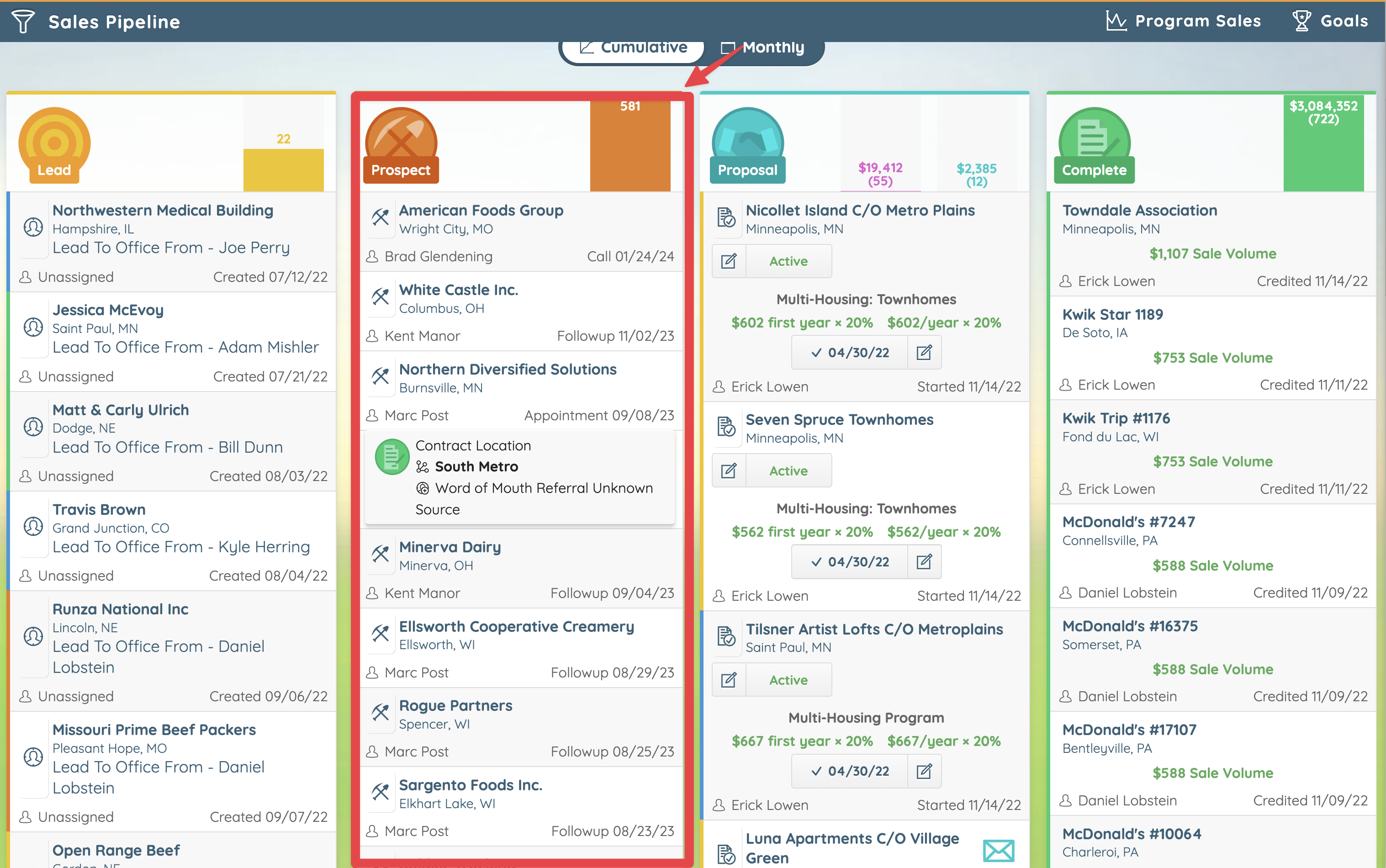 The prospect form: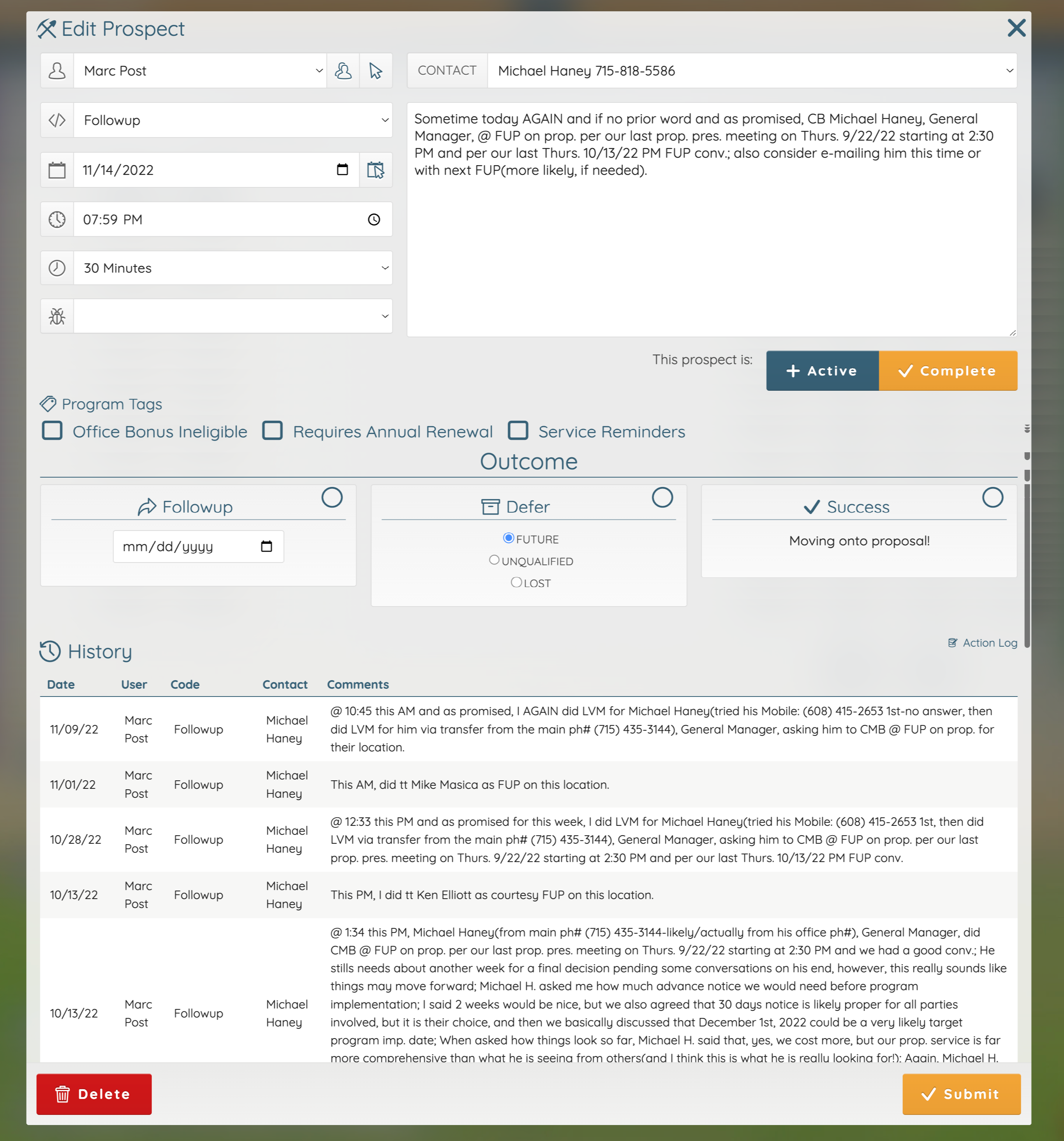 Prospect:
Appear on the technician /sales person's calendar
Display a running log of previous prospects within the given opportunity
Are Followed Up on (with a new prospect getting created), Deferred, or Proposed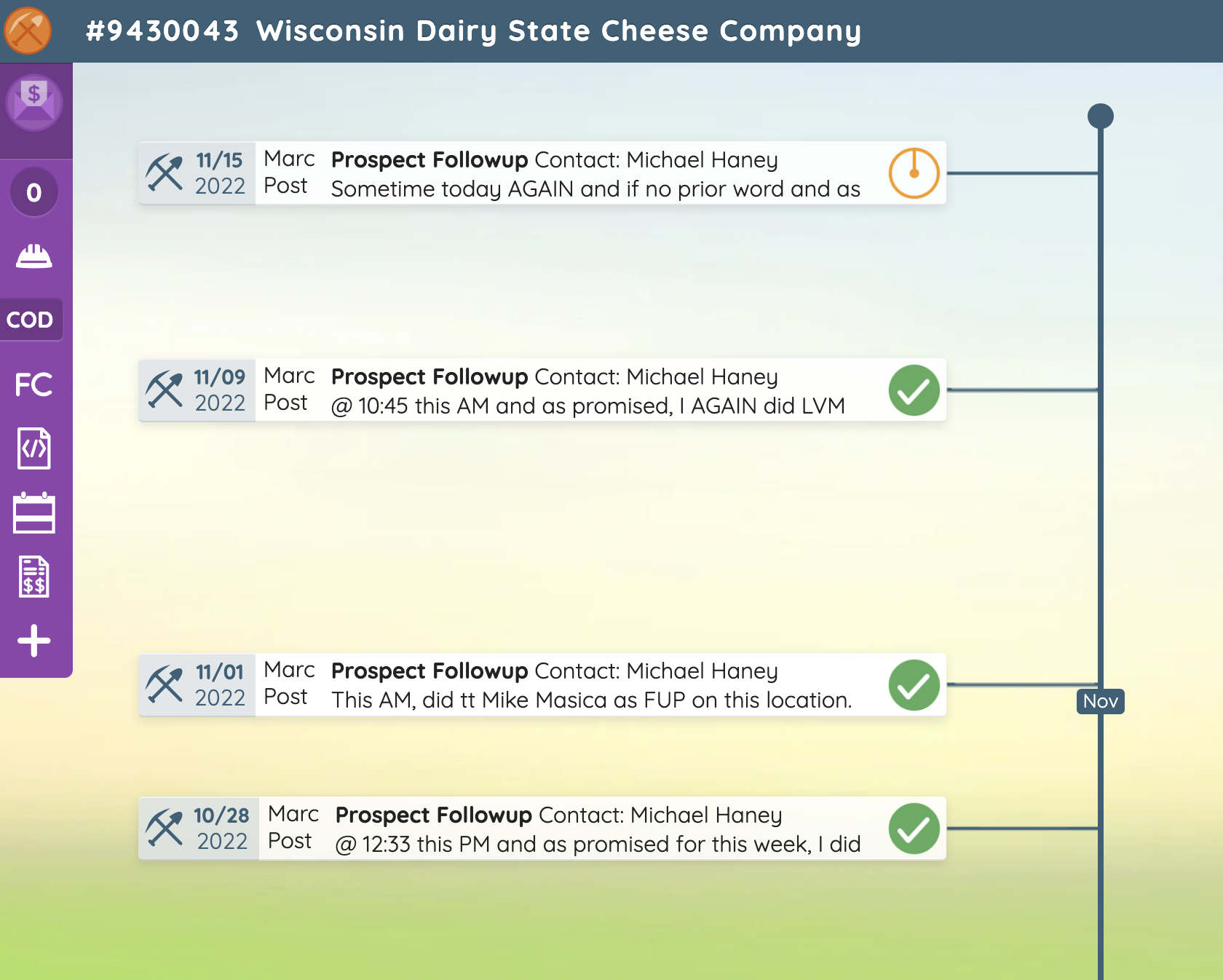 Proposals
Proposals are an electronically generated contract ready for acceptance by the customer: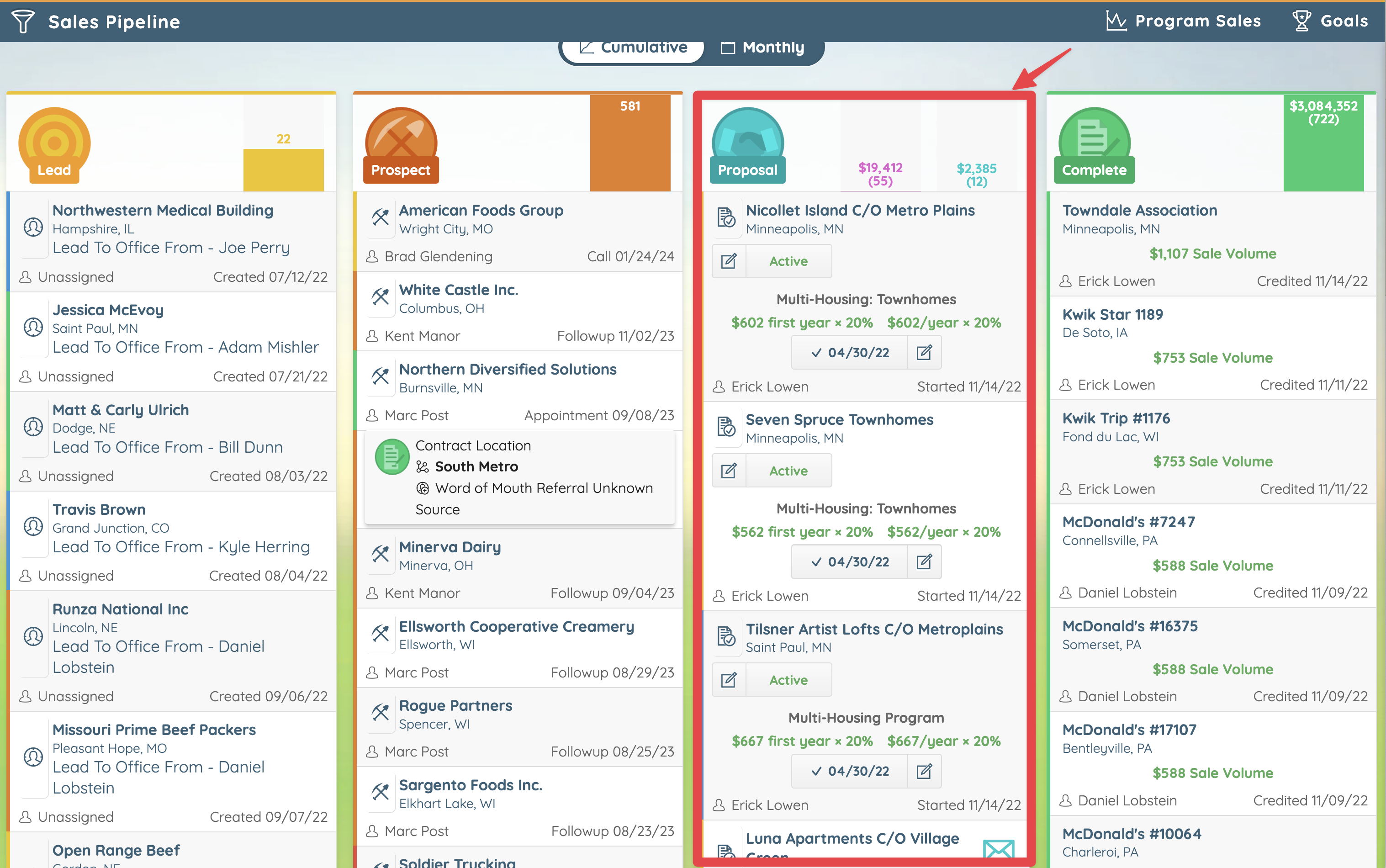 On the back-end, each company builds out each Program their field and office are eligible to sell:
At the program level the following is specified:
Marketing copy/styling
Required or eligible services
Pricing inputs/logic
Select the Program and initial price inputs: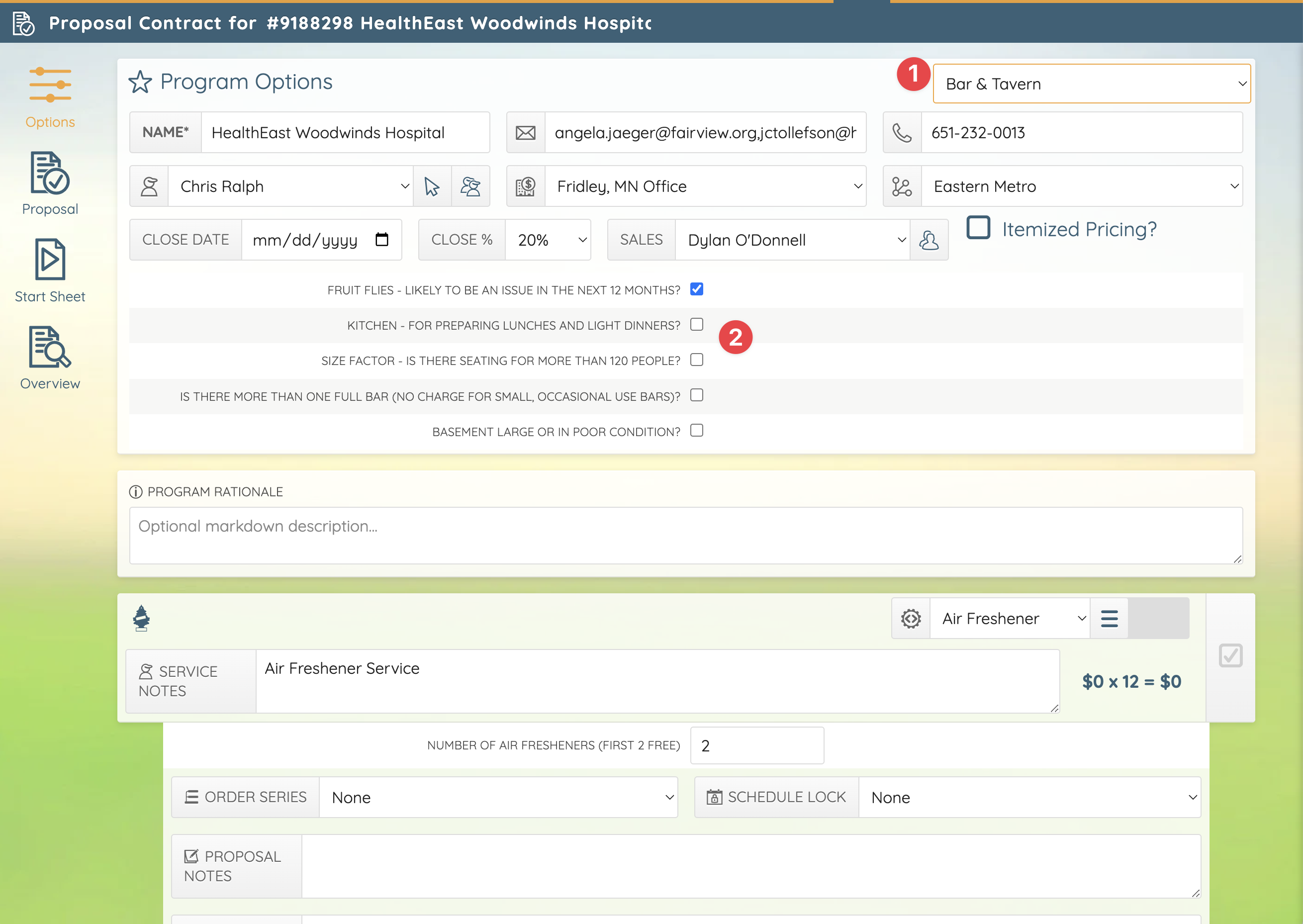 Some service are required and some are optional, with inputs of their own: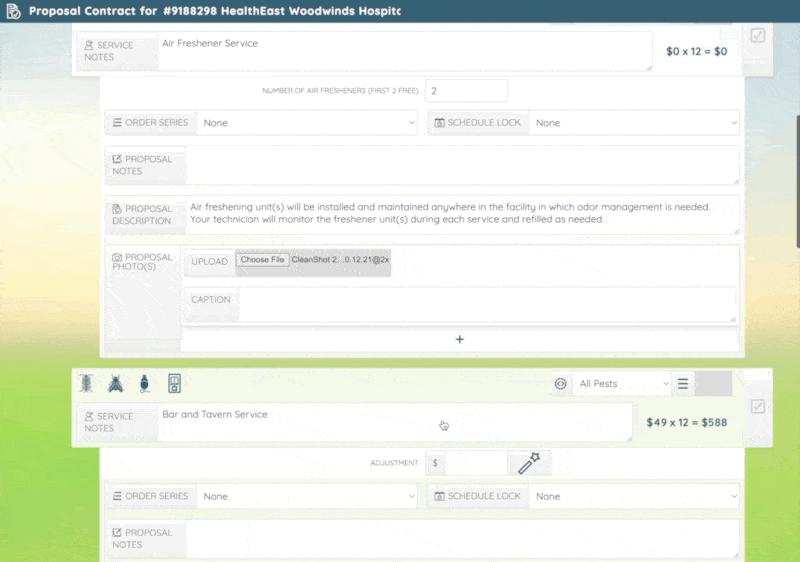 Generates a proposal with all selected services at the prescribed pricing with any attached photos: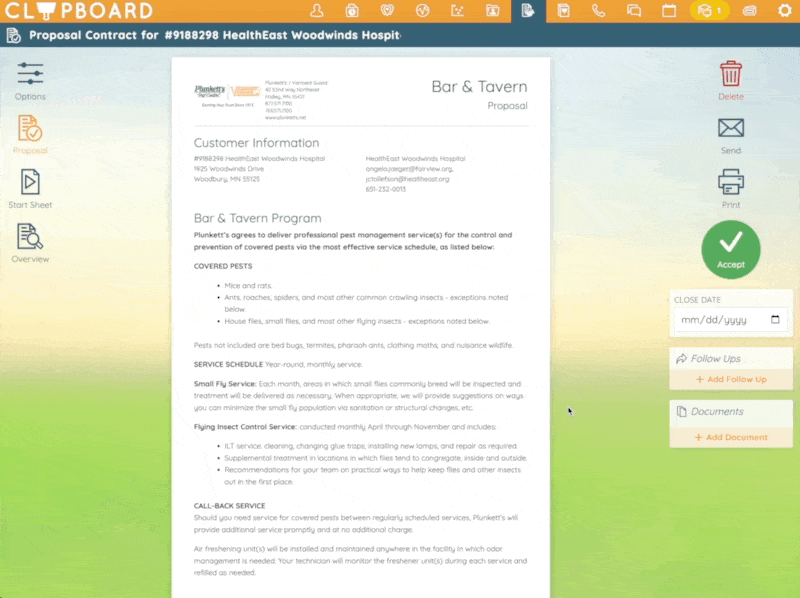 Proposal can be signed on the spot or emailed to be electronically signed
Proposal follow up date can be set (creating a calendar reminder)
Proposal probability can be set (for proper pipeline forecasting)
Customer can select from company prescribed billing schedule:

Complete
Complete is a signed proposal that additionally will:
Be activated
Be scheduled for initial service
Have completed initial service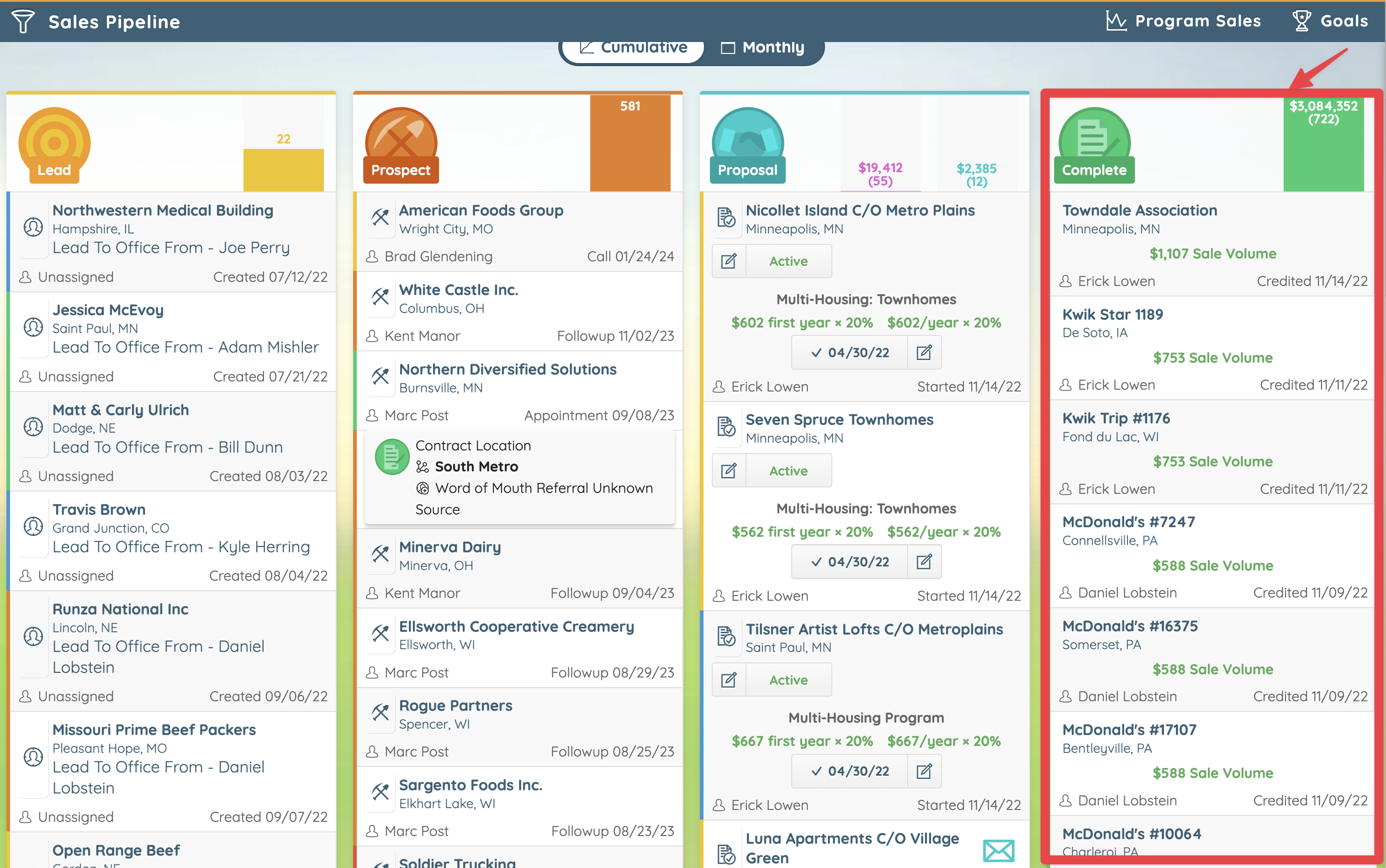 Upon signing, the contract appears the activation hopper: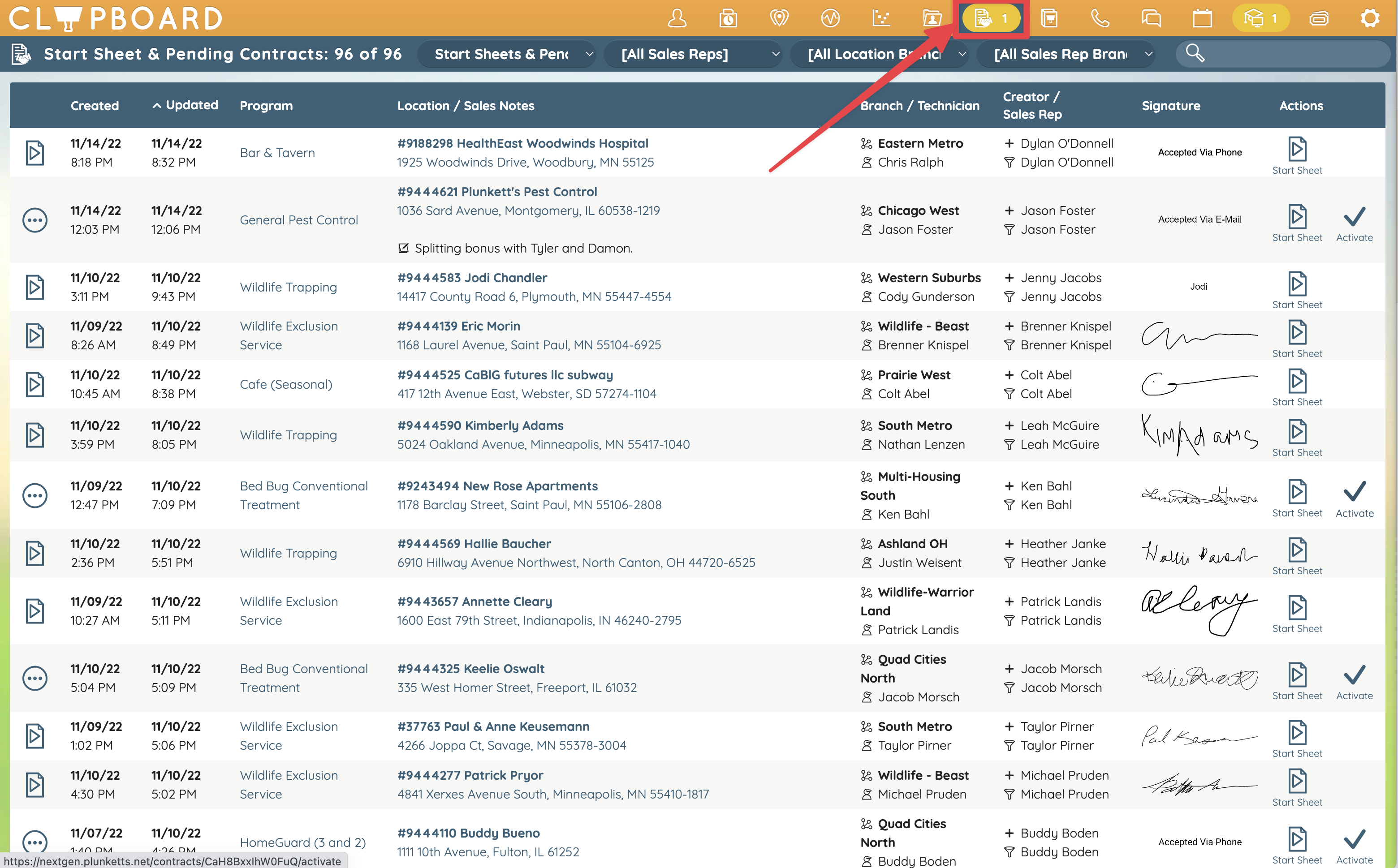 The office performs a quick sanity check, looking for typos or scheduling conflicts: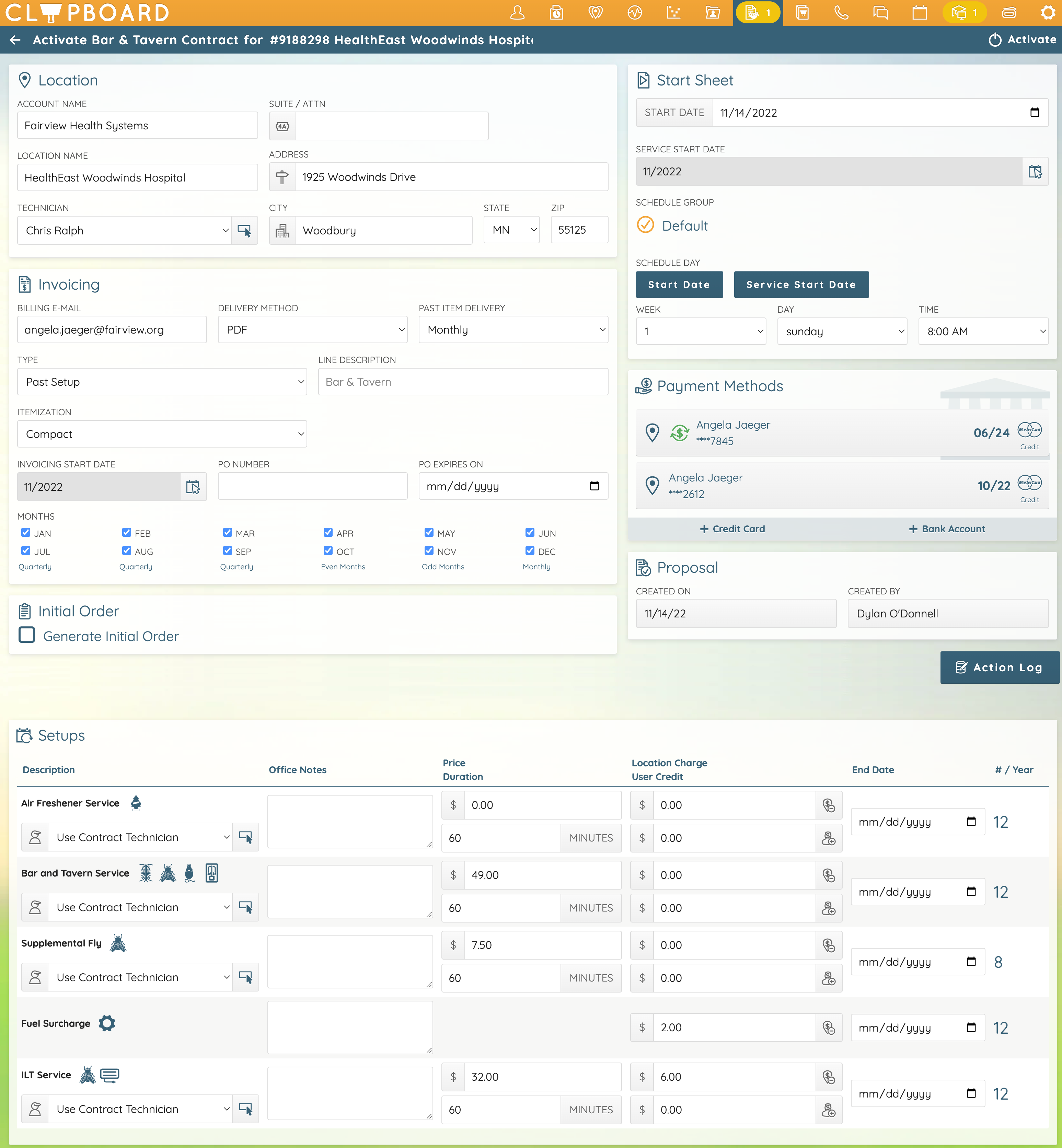 Upon activation, all data entered during the proposal process builds the setups (price, production, and schedule) and invoicing rules.
Extremely efficient
Quality control
Minimal training