Notify the client of an upcoming date of service via email, text, or both. These are sent from technicians or the office, or are fully automated to send however many days before the scheduled service.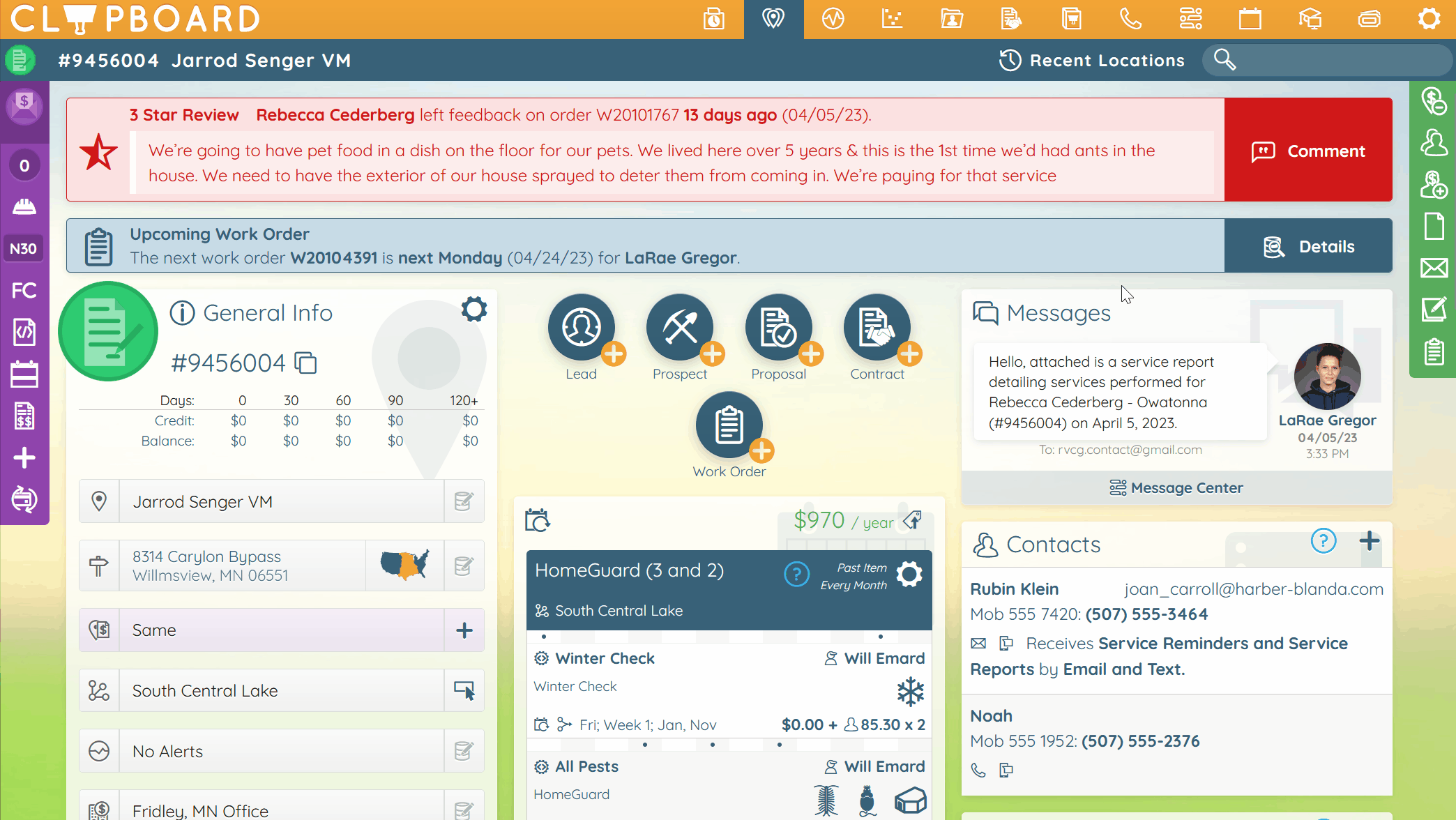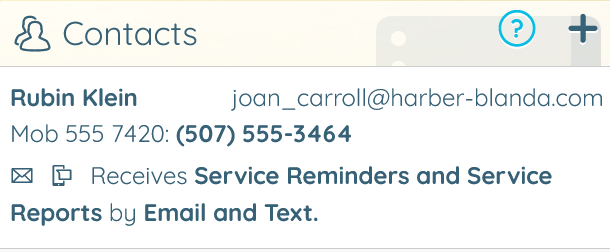 Customize the service reminder text to suit the work being performed and the medium of the reminder:

The Service Reminder screen in the Clypboard dashboard shows customers and their information, the day the work order is scheduled to be performed, and the cost of the order. Users can send reminders from this screen en masse or individually.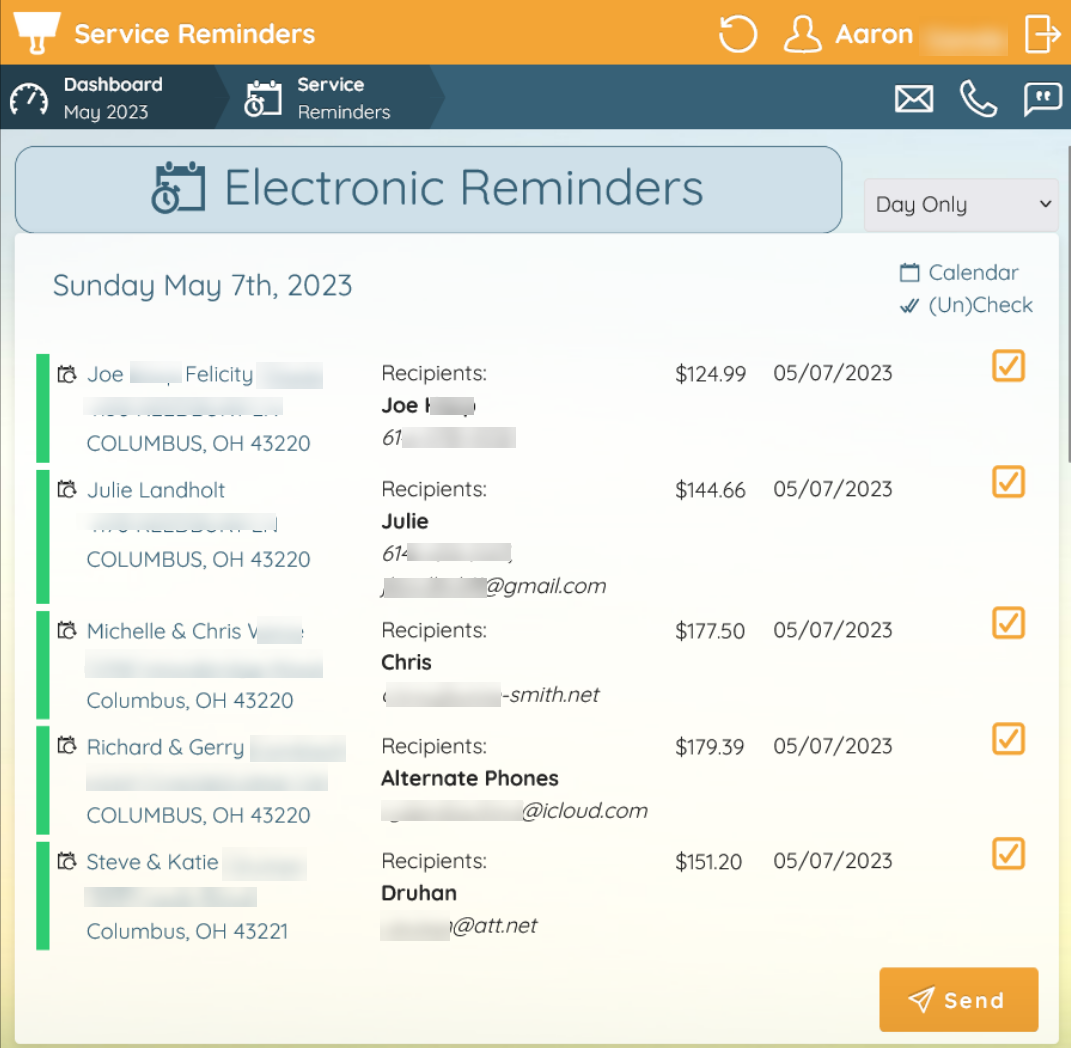 Customers can respond directly to service reminders to confirm the appointment or reschedule as needed with their technician: