Single-Location
Simple yet power interface that allows customers to self-serve.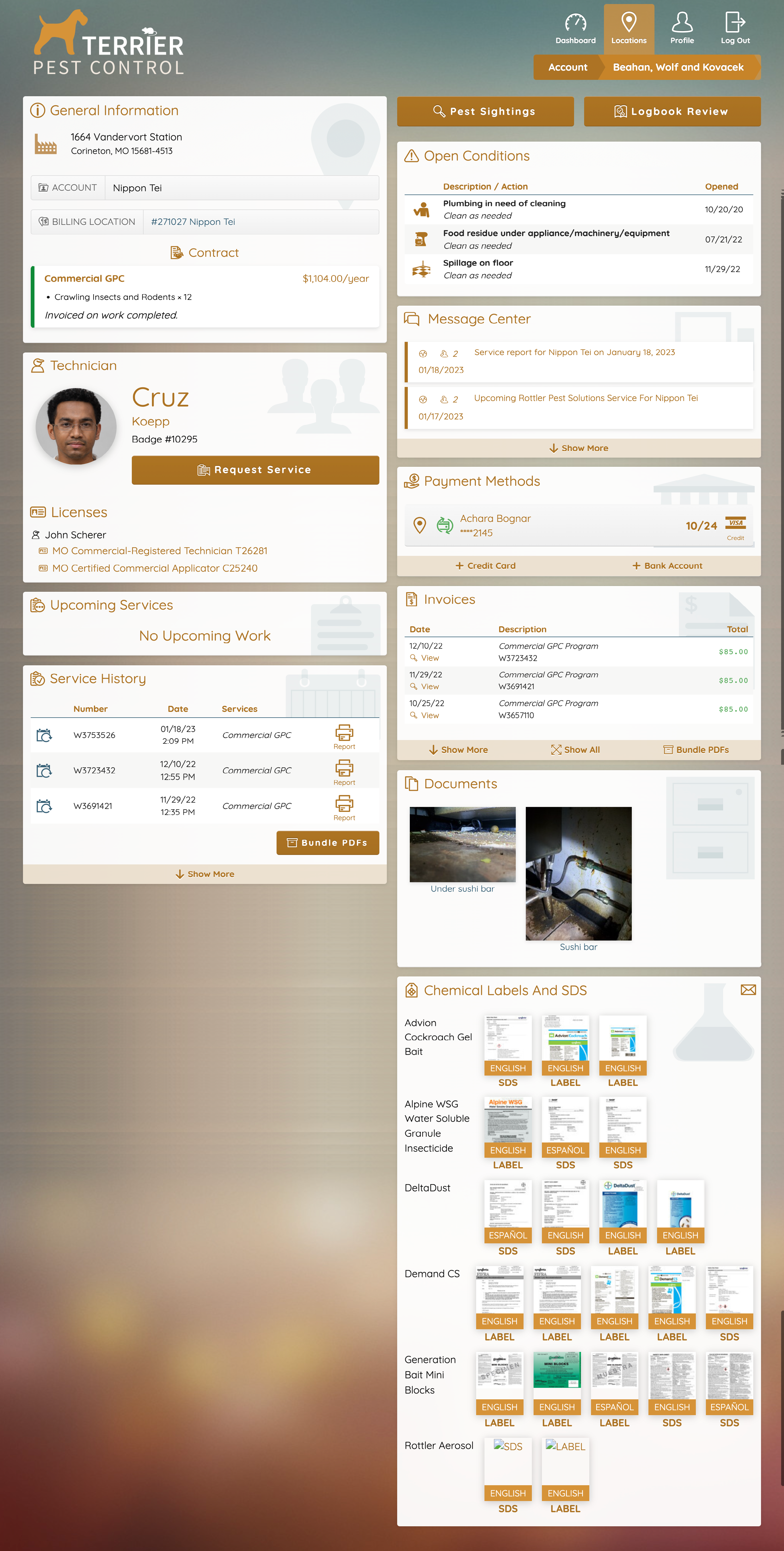 Tokenized Access
Every client communication, including Service Reports, Invoices, Receipts, and Service Reminders comes with a 'Customer Portal Access' button that allows password-less tokenized access to their personalized portal. This secure and convenient solutions enables maximum customer participation with minimal barriers.

Pay Invoice
Pay invoices directly: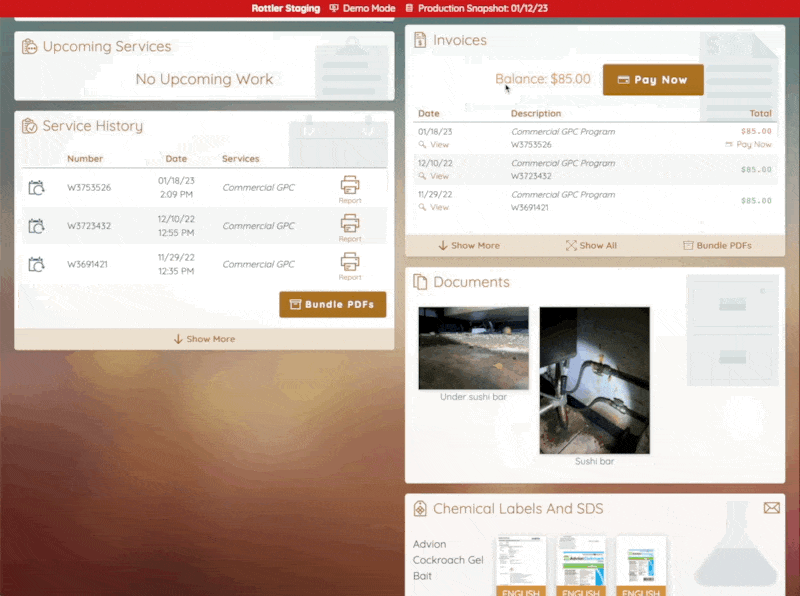 Autopay
Sign up for credit card or ACH autopay for future invoices: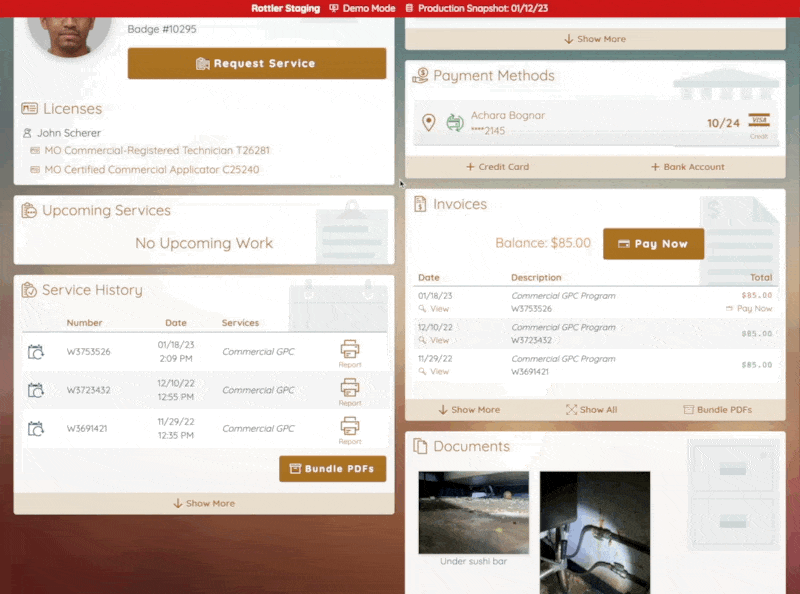 Card Updating
Clypboard's credit card merchant Heartland provides a card updating service that looks for other transactions for that card and updates the expiration and CVC automatically, when available.
Additionally, Clypboard sends a notification to customers when their card is within 3 months of expiration so that they can quickly update it in their portal:
If a card has expired that needs to be processed for autopay, the customer is additionally notified: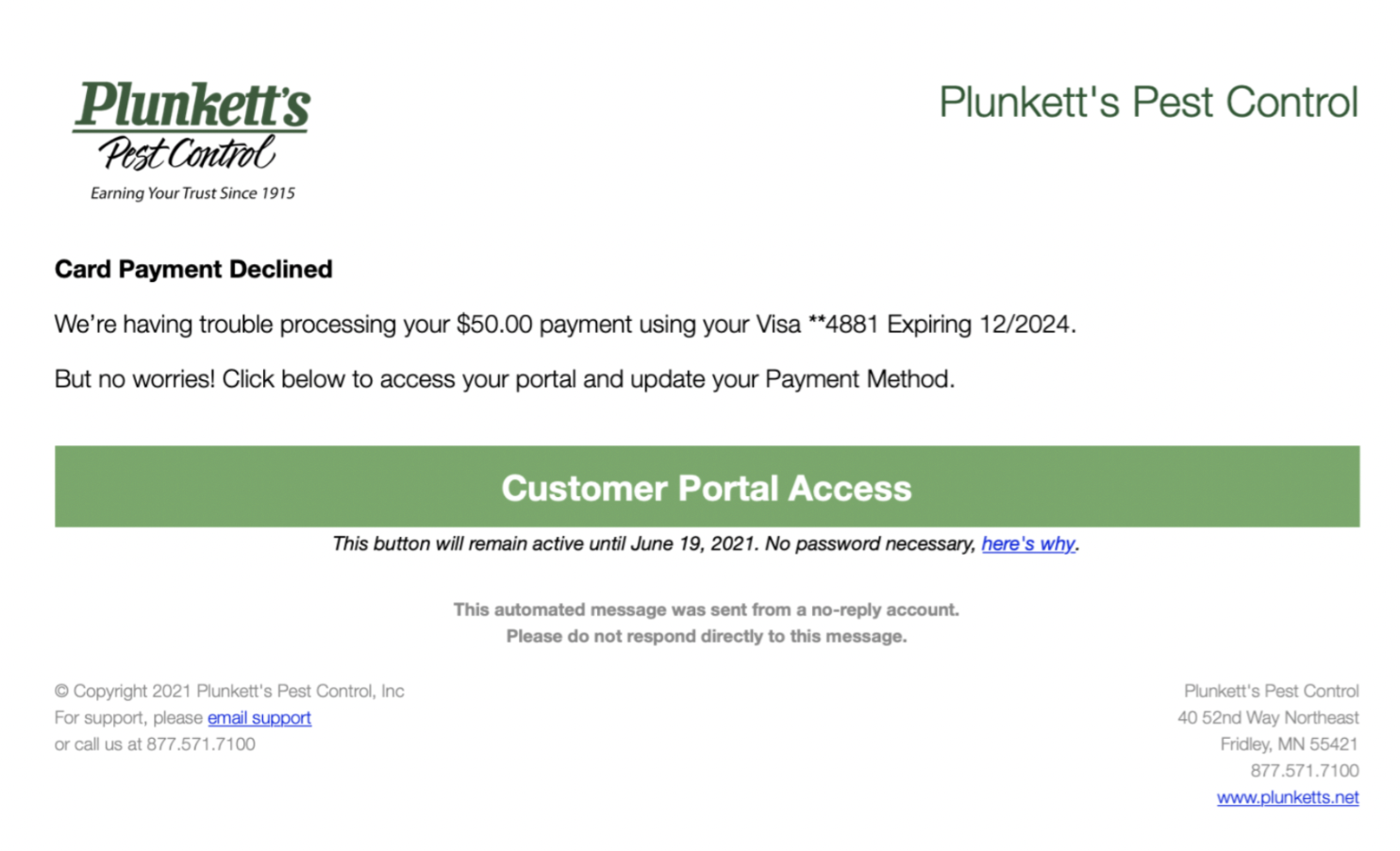 Request Service
Customers can request a new service: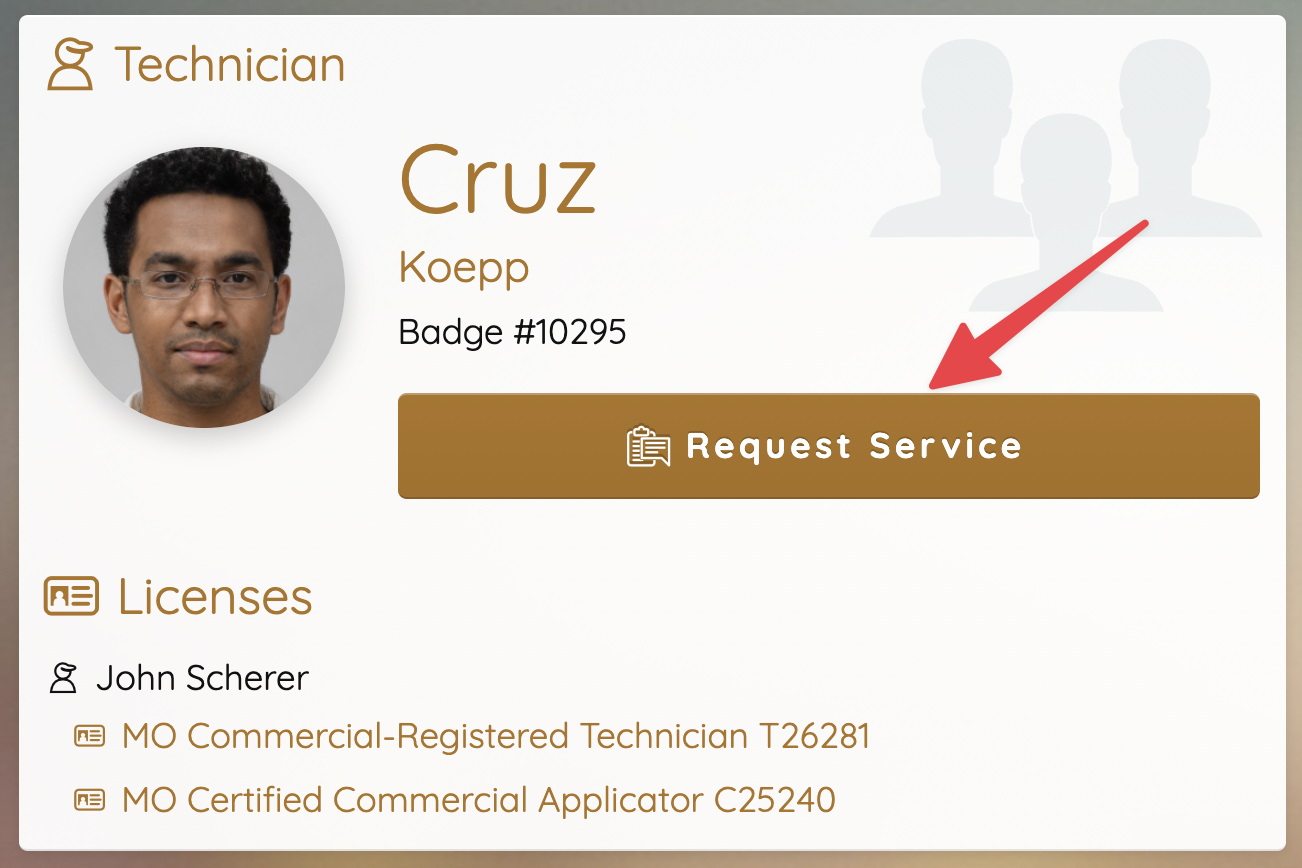 With the option to select among the non-locked windows within their technician's schedule creating an order without having to involve customer service: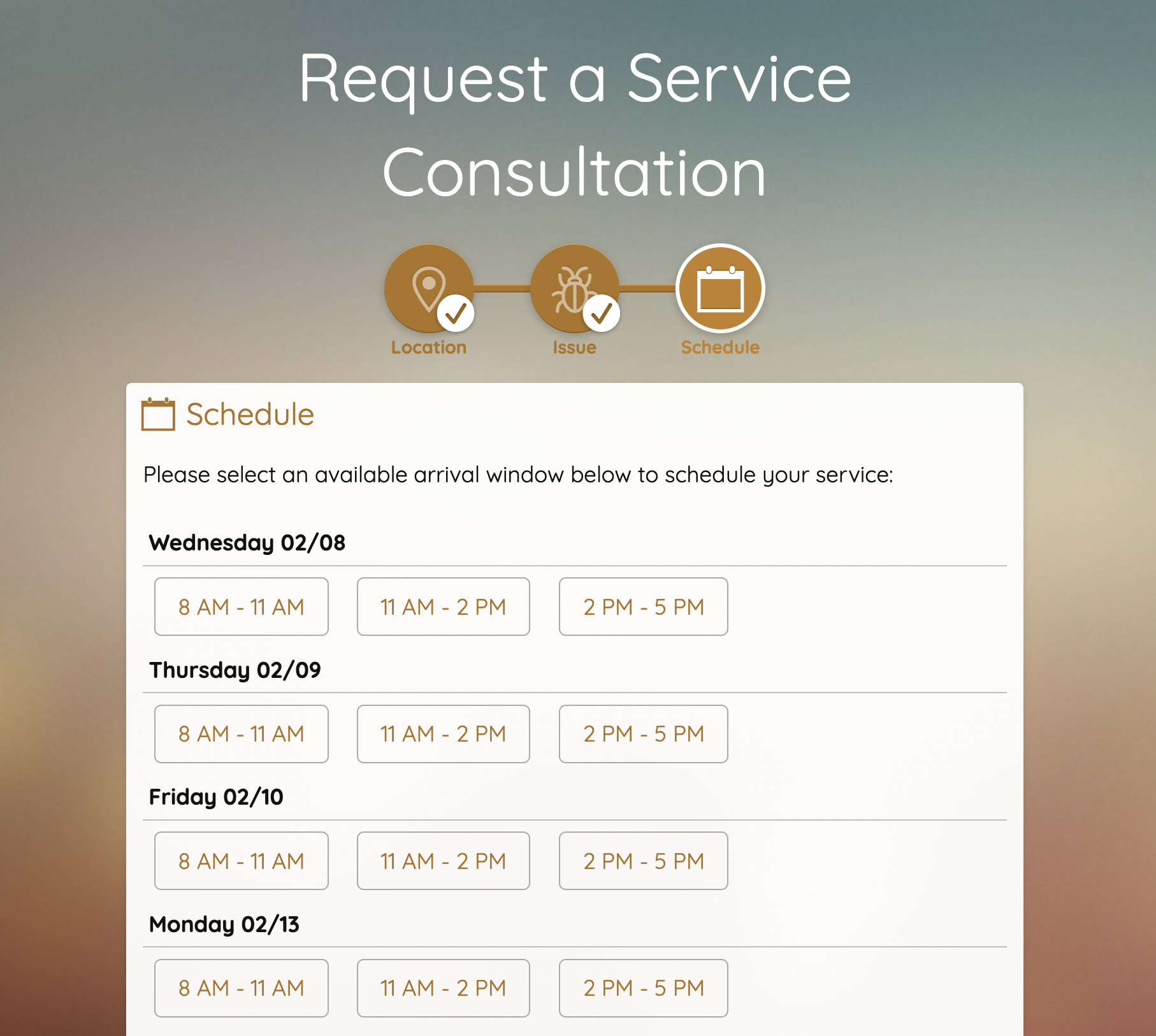 Reschedule Existing Orders

By calling or emailing your designated number/inbox: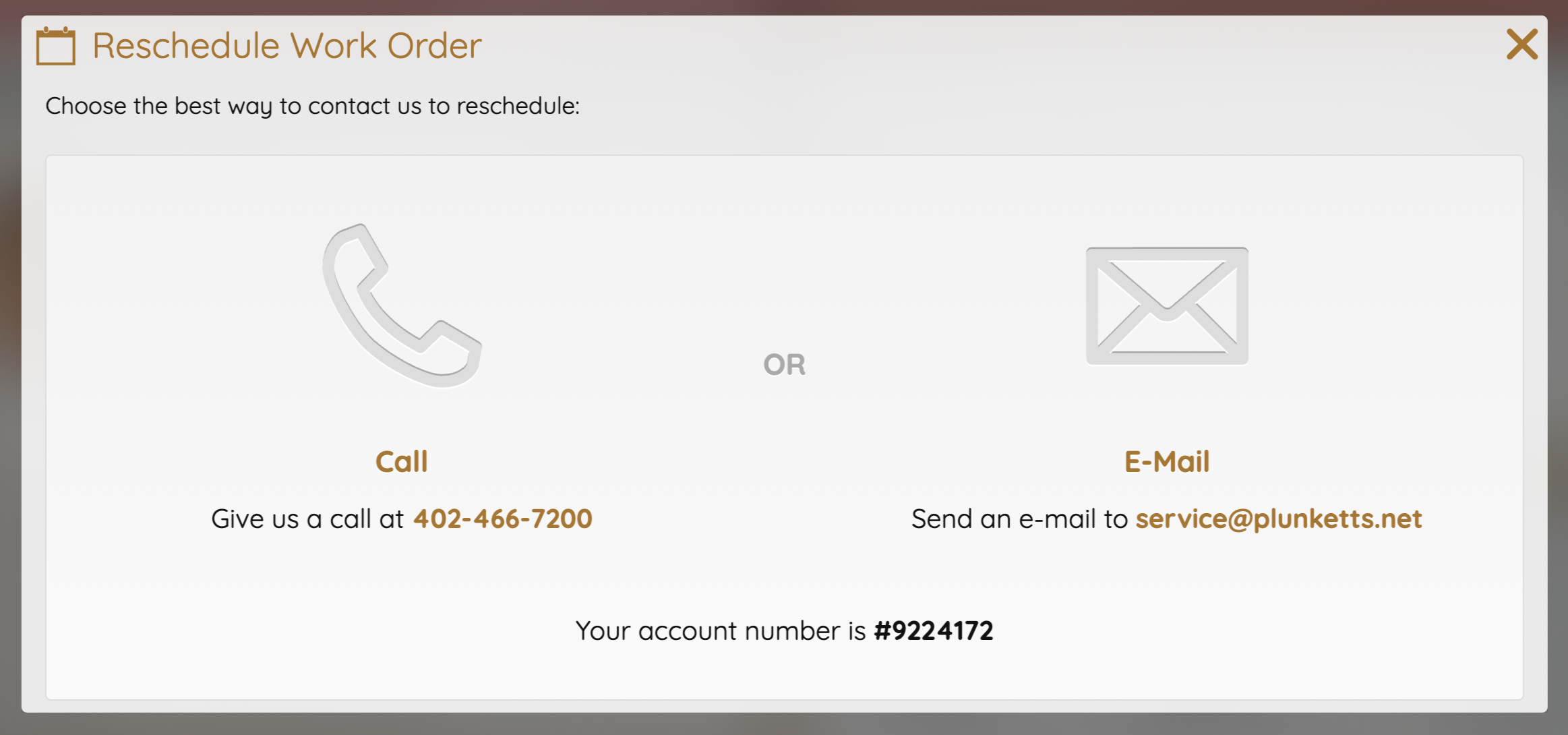 Additional Features
View and continue recent messages from technicians/office
View recent Service Reports and Invoices
Bundle historical Service Reports and Invoices
View (verified) documents like signed proposals, condition images, and termite maps.
Up-to-date SDS & Label automatically is added as chemicals are applied
Technician's state-specific license automatically added